Cowley National Soaring Site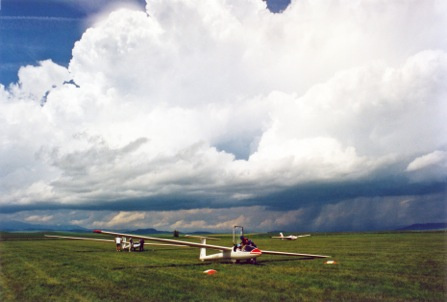 The Cowley airfield is located about 10 kilometres north of the village of Cowley on Highway 3 in the southwest corner of Alberta. See the map of the Cowley area for more directions. Cowley has a long history of being the wave flying capital of Canada, and soaring activities have been taking place here since the early 1960s. In 1997, Cowley was named the first "National Soaring Site" by the Soaring Association of Canada. A brief graphical timeline of significant milestones may be found here (
Cowley airfield history) Although the Cowley property is owned by the government, the airfield and its campground is officially operated and maintained by the Alberta Soaring Council.
If you visit Cowley, there is a lot to do and see besides flying, with boating on the Oldman reservoir and several excellent attractions nearby (such as the
Frank Slide,
Head-Smashed-in Buffalo Jump, and
Waterton National Park). Go to the
Travel Alberta South website for more area travel and sightseeing info and links.

Photo Top Page: A panorama of the Cowley valley taken from the western slopes of the Porcupine Hills. The airfield is a little out of frame on the left. The Crowsnest Pass is above the complex of farm buildings in the middle distance. The Livingstone Range extends to the north from the Pass, with Centre Peak above the road in the right portion of the photo. To learn more about the soaring cairn which is on top of Centre Peak,
click Here for "The Quest". Photo Credit: Margret Simon.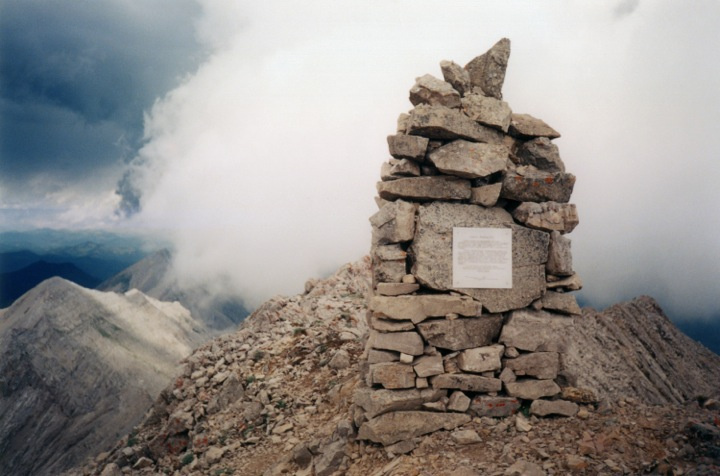 Stalking the Mountain Wave
Ursula Wiese details the history of flying and practical matters related to the lee wave in Southern Alberta in her book "Stalking the Mountain Wave". It is highly recommended for pilots that plan to fly from the Cowley Airfield. Ursula has made it available in PDF form through this web site.
Click here.